Of all the places I've lived for a minute: Honduras, Thailand, canyons in Utah you've never heard of…it's a little funny that I chose little old Portland Oregon as the home of my Sex, Love, and Rock & Roll series.
My critique partner suggested that city because it's famous for its indie music scene, its delicious microbrewed beers, and I had been there enough times to write about it without sounding like a poser. But mostly I chose it because Portland is a city that embraces its own weird, and that's exactly what I needed for a series about a band of rising rock stars learning to identify and embrace their own sexual identities.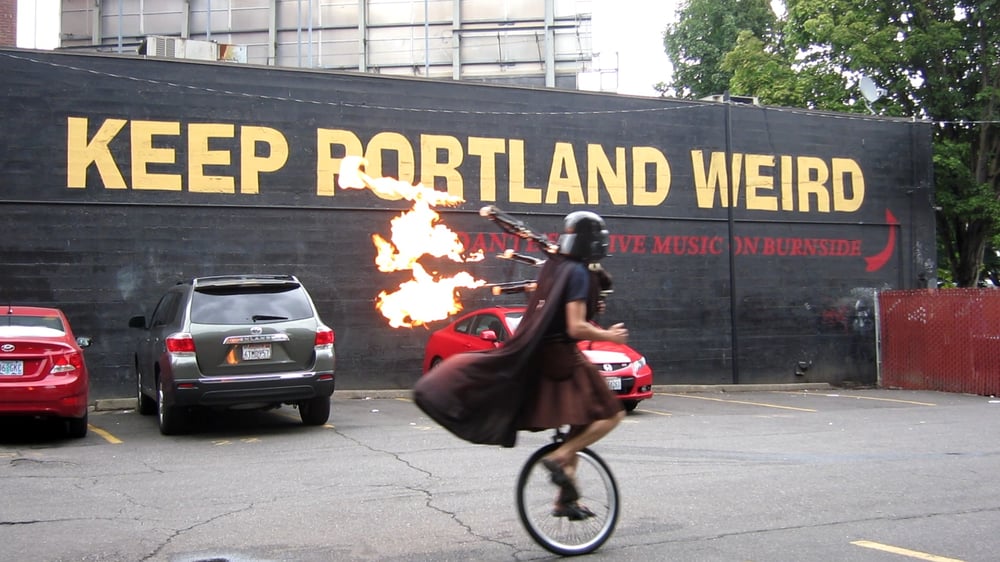 Of course, I had to go there a bunch of times for "research" that included a lot of live music, microbrew tasting, and more money than I care to admit spent at Powell's Books. I also stayed in an Airbnb condo by the river that was so gorgeous I made it Jax's condo later in the series. If you happen to be in the Pacific Northwest anytime soon, here are my favorite spots to check out in Portland for Books, Beer, and Beauty…and Blind Pilot (wait for it, I'll explain in a minute).
1. Books
Powell's Books is the largest independent bookstore in the world. It's a full city block and four stories high of literary revelry. When my husband and I go there, we pack a lunch because otherwise we'd starve to death endlessly wandering the stacks of stories.
2. Beer
You could taste yourself cross-eyed in this Mecca of Microbrew, but my all time favorite brewery is still Rogue, for its crazy flavor combinations. Hazelnut chocolate stout? Check. Chipotle Ale? Check. Estate-grown micro-distilled spirits in 30 different flavors? Well, honey, looks like we're catching an Uber back to the hotel, because I ain't walking.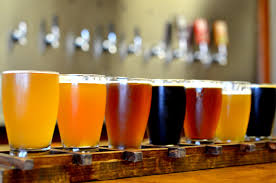 3. Beauty
Speaking of walking, if you're going to do it, do it on OHSU campus trails. These trails winds through bands of forest so thick and lovely that you expect fairies to pop up and serve you tea and crumpets, or at the very least to wave at a friendly satyr. It feels like you're in the middle of ancient Ireland, but the whole time, you're only steps from the restaurants and nightclubs of the city.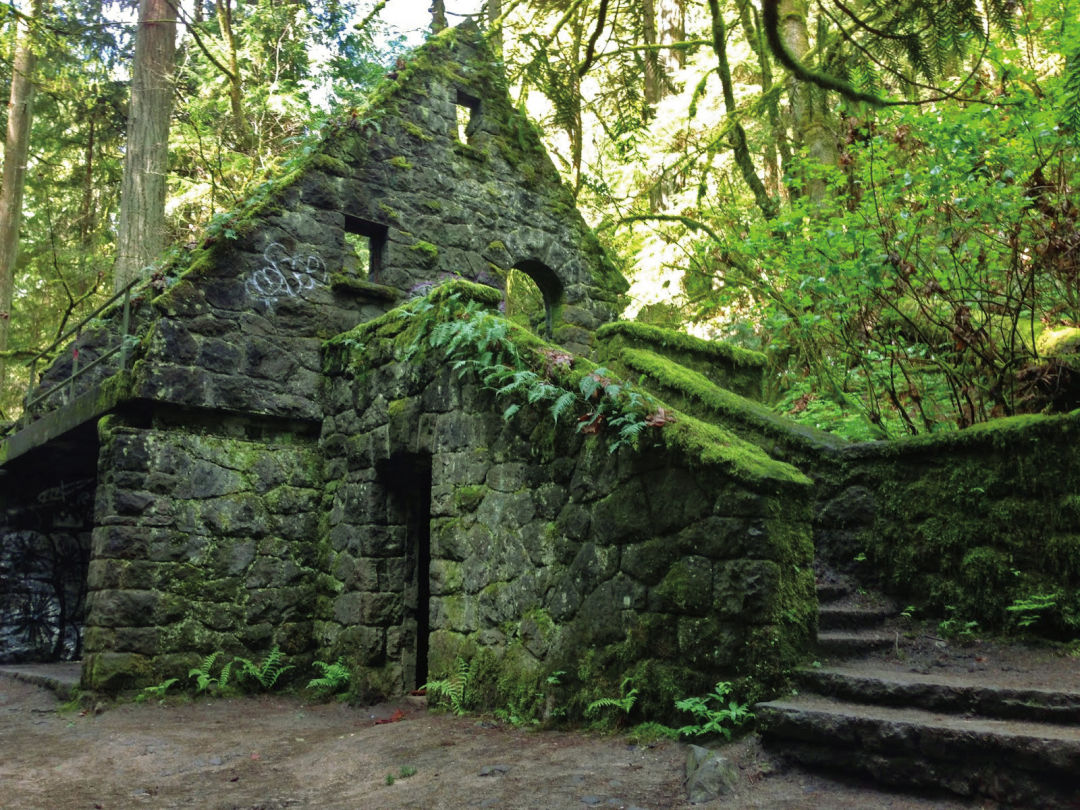 4. Blind Pilot
C'mon, I had to throw some music into the mix, and I would have shed a tear if I had to mess up my alliteration for it. Blind Pilot is my favorite local Portland band, a bunch of crazy music geeks who've made good, led by the dreamy-voiced Israel Nebeker. I don't just say this because I wrote a ton of my series while listening to their songs, but…watching him sing is like watching performance art of the creative impulse. The more he gets into it, the more he sort of levitates higher and higher on his toes, stretching ever closer to heaven. His calves must be a knotted mess at the end of every show.
In any case, I had to include these guys because they remind me so much of Jera and her band: a ragtag group of friends that have become family in between lugging amps in and out of sticky-floored dive bars. Late nights sitting in each other's backyards, laughing and passing around a guitar and watching smoke curl up toward a moon the same silvery color.
Singing together is almost like sex…
Singing together is almost like sex: it bonds people in a way that humans have never quite had words for, even though they've burned through whole dictionaries while trying.
So give their songs a listen, in honor of Jera. I figure, what better to listen to while writing a book than a band whose name is a lovely little metaphor for faith?
---
Follow a rock band from bar rooms to the big time as the secrets of their sex lives begin to mirror the battles of their music careers. From spit-out-your-coffee funny to so heart-wrenching you'll be snatching up a napkin to dab at your eyes, this series will give you all the feels.
Amazon: http://amzn.to/2BFmnTx
Barnes and Noble: http://bit.ly/2jcqoXP
Kobo: http://bit.ly/2iG7lbv
ITunes: http://apple.co/2BFAsAe