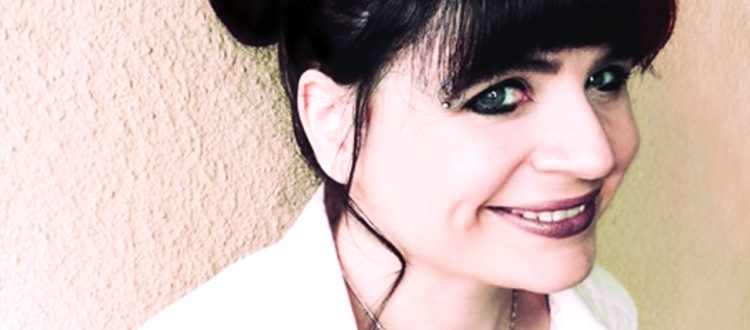 Romance in Real Life, with Tiffany Reisz
Love is the center of life. It drives us, disappoints us, lifts us up and wrings us out, in all its many forms. I know it certainly drives my writing, no matter if I'm in paranormal, contemporary, or suspense.

Lately, I've been having a lot of conversations with my husband about how real life and love are depicted in romantic fiction. About when people want escapism in their reading, and when they want their fiction to ring true to their real lives. About how much that might be changing with this new generation. So I decided to do this blog series interviewing other romance novelists about what they thought.
Today's interview is with Tiffany Reisz, the RITA, LAMBDA, and RT-award winning author of upcoming The Bourbon Thief (June 28, 2016), the bestselling and award-winning Original Sinners series, as well as many other amazing books, novellas, and short story collections. Literally everything she writes is painfully badass and even more painfully hot. I can't wait to share with you what she had to say about love, life, truth, and sex.
1. Has your real life inspired or influenced the way you write about love?
I've always incorporated real life events or relationships into my writing. It's nearly impossible not to for a writer. In my life I've been romantically involved with weird, wonderful, beautiful, brilliant, quirky men and women and it's made it easier to write about weird, wonderful, beautiful, brilliant quirky men and women. What's funny to me is that when I incorporate something taken directly from my own life, that's when readers are more likely to say "Nope! That's unbelievable" whereas the stuff that's total fiction is given a pass. I did date a Catholic six-foot-four blond hardcore sadist. So they do exist. And they are a LOT of fun to hang out with. I mean, if you consider being flogged fun. It is, by the way.
2. How do you keep your romance conflicts fresh and interesting, but still realistic?
I'm not sure my conflicts are very realistic. I don't care about realism nearly so much as I do believability. And the key to believably is emotion. You have to infuse your characters with human emotion and reactions. Even if they're behaving oddly, if you're deep enough in their head and their souls, you can convince a reader that what they're doing is believable even if it's what you wouldn't do. I'm a pacifist and a peacenik and a hippie Catholic but Kingsley's the sort of character who takes violent matters into his own hands. Punching a pastor in the face isn't how I would handle a confrontation, but when I'm in Kingsley's point of view and embedded into his heart and soul, I can make something like that believable.
3. Do you like your romance writing to be escapist fantasy or more of a mirror of real life? Is that the same or different as what you look for in your pleasure reading?
Both and… I love all sorts of romance–weird, grotesque vampire Gothic romances and down to earth small town romances, I'll take them all! If they're well-written and fun, I'm in. And that's what I write too. There's something very understandable and natural about a teenage boy (Wes) having a crush on a sexy older woman (Nora). This is 100% a mirror of real life. When I was 29, I dated a 19 year old. But when that sexy older woman is a dominatrix and the sexy younger man is the obscenely wealthy scion of a Kentucky Thoroughbred horse racing  dynasty, then we're back into the realm of escapist fantasy. The core emotions and attractions are a mirror of real life. We've all had crushes on powerful people (kings and priests), but they usually remain in the realm of fantasy. In my Original Sinners books, I explore what it would be like if that fantasy came true and what the challenges would be. I doubt any of my readers have ever had a long term relationship with a kinky Catholic priest, but because I explore Nora's emotions so deeply, I get lots of letters from readers telling me how much they identify with her struggle to live the life she wants to live, to be herself, while being involved in such an intense and all-consuming relationship. So even the most escapist fantasy can contain a core of reality.
♥
Thanks so much, Tiffany, for joining me on the blog today! Next week, on the Romance in Real Life series, I will be interviewing Samantha Joyce, author of FLIRTING WITH FAME.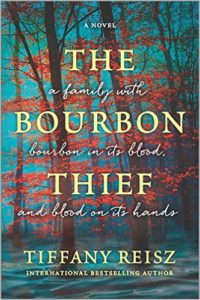 Betrayal, revenge and a family scandal that bore a 150–year–old mystery 
When Cooper McQueen wakes up from a night with a beautiful stranger, it's to discover he's been robbed. The only item stolen—a million-dollar bottle of bourbon. The thief, a mysterious woman named Paris, claims the bottle is rightfully hers. After all, the label itself says it's property of the Maddox family who owned and operated the Red Thread Bourbon distillery since the last days of the Civil War, until the company went out of business for reasons no one knows… No one except Paris.
Coming June 28, 2016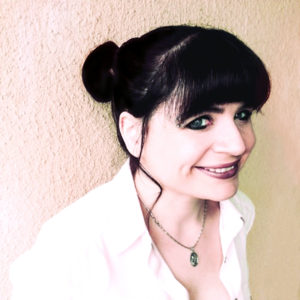 Tiffany Reisz is the author of the highly acclaimed series The Original Sinners. Her first novel, The Siren, won the RT Book Reviews Editor's Choice Award for Best Erotic Romance of 2012. Slightly shameless, Tiffany dropped out of a conservative Southern seminary in order to pursue a career as a writer. This move, while possibly putting her eternal salvation in peril, has worked out better than she anticipated. She lives in Oregon with her husband, author Andrew Shaffer. Find her on Twitter @tiffanyreisz.