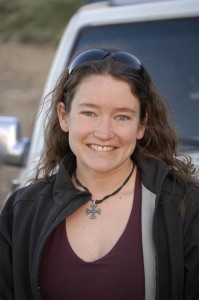 Award-winning author Michelle Hazen is a nomad with a writing problem. Years ago, she and her husband ducked out of the 9 to 5 world and moved into their truck. She found her voice with the support of the online fanfiction community, and once she started typing, she never looked back. She has written most of her books in odd places, including a bus in Thailand, an off-the-grid cabin in the Sawtooth Mountains, a golf cart in a sandstorm, a rental car during a heat wave in the Mohave Desert and a beach in Honduras. Even when she's climbing rocks, riding horses, or getting lost someplace wild and beautiful, there are stories spooling out inside her head, until she finally heeds their call and returns to her laptop and solar panels.
She's currently addicted to The Walking Dead, hiking, and Tillamook cheese.
For rights inquiries, please contact Naomi Davis of Inklings Literary.
Find her on Facebook at Michelle Hazen, or follow her on Twitter @michellehazen.
Awards:
2015 NTRWA Great Expectations Award, New Adult category
2017 NHRWA Lone Star Award, Single Title category