PitchWars Mentor Bio & Wishlist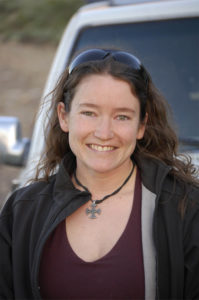 Hello, PitchWars people! *Waves* I am a nomadic author/editor/tortoise biologist/outdoor sports junkie who lives the greater part of the year in tents. I adore books, enthusiastic (but not perky) people, and my pun-loving husband/partner in crime. I believe in doing what you want and paving your own way, and also in baby penguin GIFs.
As far as my author alter-ego, you can check out my bio page for more details, but I'm agented, published, and have been writing and learning for a long time now. I started in fanfic, which I LOVE (any fanfic writers out there?). I also work as an editor/Book Coach with the amazing Author Accelerator Program. I've worked with a ton of writers of all experience levels. From the first page of their first ms to agented, published, and award-winning authors. I've even worked with writers whose talents outstripped my own, which is fine with me, because editing is a different skill set and every person at every level can benefit from feedback.
Find me on Twitter @michellehazen
MY WISHLIST
Basic genres:
Adult and New Adult romance, M/F or M/M
Some spec fic: Post-apocalyptic, UF, light fantasy or sci fi, but only with STRONG romantic elements.
NO erotica, hard sci fi, high or epic fantasy, women's fiction. Sorry, I'm not a good match for those genres at this time.
Specific wishes:
Soft spots: Anything with musicians, horses, New Orleans, Moab Utah, rock climbing, bromance, or music industry personnel. Roadies, band managers, etc. I live for detail work. Dancers, exotic settings,  pierced or tattooed guys or girls, manbuns, deaf protags, vigilante justice…Man, I have weird kinks, don't I? I've never tried to write them all down before.
I adore pretty much anything with love and fight scenes, especially with creative weaponry.
Tropes: Friends to lovers, or wounded heroine (and to a lesser extent, wounded hero).
I go nuts for really voicey, down to earth and funny narrators. John Green, Kelly Siskind, or Katie Golding for example.
To quote Lady MSWL herself, give me highbrow sentences with lowbrow content. I tend to fall for genre-bending books with a commercially fast plot but beautiful sentence-level writing and deep characterization.
BROMANCE ALL THE BROMANCE!
Really deep angsty books or light funny ones, I like them both.
Super realistic conflicts.
My expertise is in contemporary romance and romantic suspense, adult and NA. I will look at specific PNR projects, fantasy, spec fic, or light sci fi with STRONG romantic elements, but while I've read a bunch, I don't know as much about the market/genre conventions. So keep that in mind. To help decipher my tastes in SFF, here are some books I've read. Loved Graceling, the Daughter of Smoke and Bone, Illuminae, Mercy Thompson Series. Did not love Tolkien's Silmarillion, Jordan's The Wheel of Time, etc.
Extra excited about M/M romance or romantic suspense.
Southern Gothics, but must have a central love story, and light on the incest, please.
Love NA books, college or non-college.
As far as historicals, I adore history (crap, I even have a degree in it), but don't read a lot of historicals. I am not a good fit for regency or medieval, but if you have a historical set in ancient Rome or Greece, any time period in New Orleans history, or recent historical in 1980s or 90s, I'm all over it. If you're not sure, tweet me your time period and I'll give you my first impression.
Favorite books: Here is a link to my top 5 favorite books. If you can write a character like Maggie Stiefvater, a sentence like Laini Taylor, an emotion like Jandy Nelson, or spin a tale like Patrick Rothfuss…give me your book. Twice.
Also, have a ONE page synopsis ready (single spaced). Maybe two, if it's a really complex story.
Why should you pick me for your mentor?
I believe in having fun with writing, and that includes revisions. This isn't coal mining, peeps, and if you can't have fun at every step along the way, you might as well grab your pickaxe and head to the mines because there are easier ways to pay the bills.
I'd say I believe in the compliment sandwich, but I don't. I believe in the compliment buffet platter, and if I pick you for PitchWars, I'm sure to have plenty of material to compliment. I want to make sure the writer KNOWS the strengths of their writing at every stage, and sees all the things they're doing RIGHT so they can consciously learn to better share their talents with the world. Will we dig into your ms and fix every weak conflict, pacing lag, and plot hole? Gods, yes. But you're not going to come out the other side feeling like somebody played kickball with your soul.
In PitchWars revisions rounds, we are going for less of this feeling: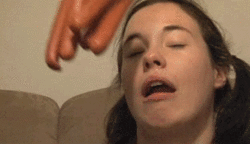 And more of THIS feeling: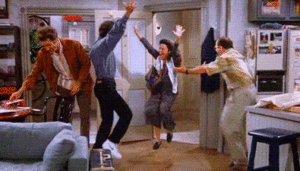 My strengths as a mentor: characterization, market and agent knowledge, amping emotion, sex and fight scene writing, editing for voice. Line by line wording, making things funnier, snappier, grab-you-by-the-ballsier.
I'm good at diagnosing plot and pacing issues and line editing. Depending on the manuscript, I may or may not be doing a full line edit for PitchWars, but I'll flag typos as I read. If there are any consistent grammatical errors, I'll pass on whatever rule is being missed.
I love working with writers as much as I love writing itself, and that's saying a lot.
Having said that, polish your ms! Do your homework! Competition will be stiff in PitchWars, and while in other areas of my life I work with beginning authors, for PitchWars I'm looking for somebody who is ALMOST BUT NOT QUITE THERE yet. They have huge talent, they've done their research and worked hard, but they need a little bit of outside help to take them that final step. For those writers, I'll be waiting with a rocket ship and an open seat to carry them over that last bit of query-trench-pocked tundra.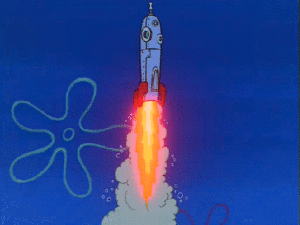 But I WANT you to win (I want everyone to win. It's a problem) so keep an eye on my blog. I'm going to be posting a cheat sheet very soon for everyone who wants to sub to me, to tell you all the things on my checklist for weeding my sub pile down to my short list. Plus helpful writing and querying resources that everyone should have.
In the meantime, here are three more things. First, my letter for the scavenger hunt: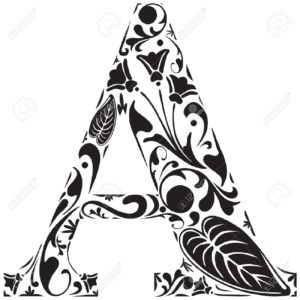 Second, here are some #PitchWars pertinent blog posts I've written in the past:
And third, here are the links to the rest of the blog hop websites. Enjoy your mentor shopping!
Powered by… Mister Linky's Magical Widgets.