Looking for Quality Vampire Diaries Fanfiction?
If you've already seen my full list of TVD fanfiction on my Fanfiction Story Index page, and you're still aching to spend a little more time with our favorite characters in Mystic Falls, take a peek at these incredible stories on Amazon Kindle Worlds. These are the best of the best, my friends, for writing quality, characterization, enjoyment of plot, good dialogue…all my favorite ingredients.
My reviews for all of these books are posted under my own name in the reviews section on the Amazon page for each book, so you can read my full thoughts there. Click on any of the book cover images to view that title on Amazon.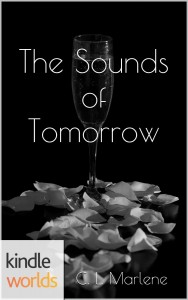 The Sounds of Tomorrow by C.L. Marlene: A sweet and romantic look at the first few days of Damon settling into his new life, now that he's got the girl. $1.99
Click here to read an in-depth, third party review of The Sounds of Tomorrow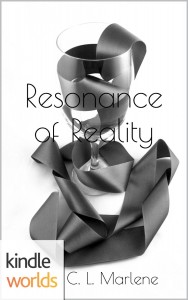 Resonance of Reality by C.L. Marlene: This is a hilarious short story starting with the aftermath of a drunken Damon, moving to Damon finding just the right present for Elena's birthday, and ending with a little of Marlene's signature sarcastically sweet Delena banter as they try to find a compromise to a running argument. $0.99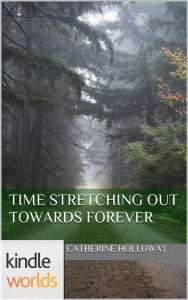 Time Stretching Out Toward Forever by Catherine Holloway: A love story in three parts, about Elena living out her human life and the effect on both Salvatores. Unforgettable and exquisitely well-written. $1.99
Click here to read an insightful and in-depth third party review of Time Stretching Out Toward Forever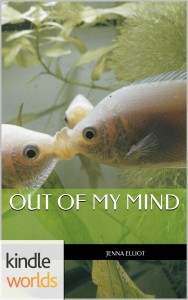 Out Of My Mind by Jenna Elliot: Rebekah compels Damon not just to hurt Elena, but to "break" her. An intensely private and memorable Damon POV narrating a story of incredible desperation, love, and every shade of pain contained within. $1.99
Gifts by Jenna Elliot: Rebekah tries to make things right with Matt after forcing him to wreck his truck off Wickery Bridge. An adorable story of generosity and what it means to truly know another person. This author writes such a stunningly perfect Matt (and Rebekah!) that it makes you take a second look at the character even if you never have before, because you can't help but feel for them when they are written this well. $1.99
Click here to read an in-depth review from a third party of Gifts
New Review Blog for TVD Kindle Worlds!!
Once you've tried all those, wander on over to: www.kindleworldsvampirediaries.com. The fanfiction author who started this blog does detailed, frequently hilarious reviews of the fanfiction available on Amazon's Kindle Worlds, which means her blog is now the easiest way to find the top quality stories in TVD fanfiction. She has a real talent for being objective about the strong and weak points of each story, and she has impeccable taste.
Check out the blog, and I guarantee you'll find at least one of your new favorite books through her site.