What are Kindle Worlds books?
Kindle Worlds – a place to publish new stories in the world of an existing book or TV show.
All books below are published as companion novels to The Vampire Diaries TV show, and are meant to be enjoyed by existing fans of the TV show.
All books below are published with the permission of the creator of The Vampire Diaries, and royalties are shared with the original copyright holder.
In Time We Trust Trilogy
Life is different for a vampire. Their uncounted days troop along until every novelty loses its flavor and the many cruelties of the world weigh ugly and deep on their memories. But sometimes, just when they think life has nothing more to teach them, they realize they have only seen the beginning of the design of their fate. And given time, beauty emerges from even the ugliest of circumstances. In Time We Trust is a re-imagining of Season 5 without the tragic events of the finale: a fairy tale romance with the gritty edge of reality, spiced with sharp notes of humor amidst an adventure of screaming suspense.

Book 1: Trust In Darkness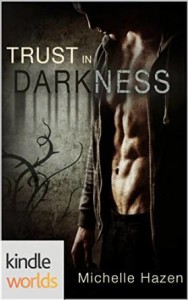 Summer is over and Damon is stuck in Mystic Falls with a brother who is determined to confront his Ripper side, a girlfriend hours away at college, and the return of an old friend with a complicated problem.
Even worse, their mind reading archenemy, Silas, has discovered all their secret fears and desires and he is vindictive enough to expose everything right before compelling them into the cage match of the century, no survivors allowed.
All Damon wants is as many stolen minutes as possible with Elena Gilbert, but first he must make sure his family is safe. But how do you defeat a foe that can command your every thought? And after Damon and all his loved ones are confronted with their darkest sides, will they be able to live with themselves? Only time will tell.
Book 2: Trust In Fire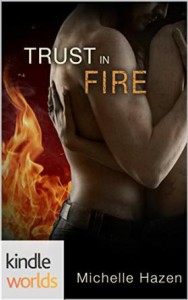 Damon finally has everything he's ever wanted: Stefan is safe, Ric is alive, and Elena is back at his side. But the fragile peace in Mystic Falls is shattered when a mistake from the Salvatores' past shows up and endangers what Damon prizes above all else: the love of his girl and the safety of his family.
He moves decisively to deal with the threat, but Elena's reaction lets him know his problems are far from over. As he and Elena struggle to find balance together, Damon is drawn into his best friend's fight for sanity, and when Ric asks him to do the unthinkable, he doesn't dare refuse. In the midst of all this chaos, Damon is floored by the news that the vampire-hating Augustine Society is back and more powerful than ever.
He is terrified that his friends won't stand a chance against the society's army and when he's proven right, none of them are prepared for the sacrifices they'll have to make to escape with their lives.
Book 3: Trust In Betrayal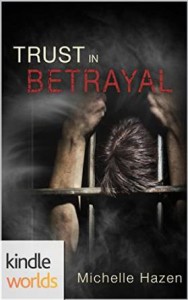 Damon and everyone he cares about are on the run from the Augustine Society, but their road trip is softened by romance when Damon and Elena take a new step in their relationship, Jeremy finds love in a place that is inconvenient for everyone, and Caroline begins to hint that companionship may not be all she wants from her best friend, Stefan.For a moment, things are sweet for the Mystic Falls gang, but then disaster strikes from all sides and they are betrayed by old enemies and old friends alike. Damon disappears, abducted by rivals determined to change everything about him. Elena is forced to push the limits of her supernatural abilities as she races to find Damon before his free will and his love for her are erased forever.When she finally gets to Damon, what she finds is the culmination of all her nightmares. But sometimes, just when it seems like everything is falling apart, it's actually falling right into place.
Sanguine Veritas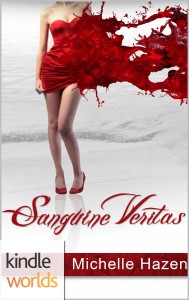 What if vampires could taste your true nature in your blood? Would it bring you peace or sorrow, to know the truth? Could it help Elena to choose which Salvatore she loves without destroying them both?
This short story starts with Damon and Elena sharing blood in the bathroom of the Grill in 04×02 Memorial. After that, everything changes as Elena tastes the blood of both Salvatores and faces some hard choices about herself and the boys she thought she knew so well.
Sensual and bitter, this story will overtake you.
This novella is priced at $1.99. Buy on Amazon.
The Desperate Love Trilogy
A suspenseful and steamy exploration of the true nature of love and free will, friendship and sacrifice. Without a sire bond or untimely death to distract from the drama of Damon and Elena's first few months together, this is Season 4 the way the fans would have written it, with lots of romance, action and a game-changing finale!
Desperate Love, Book 1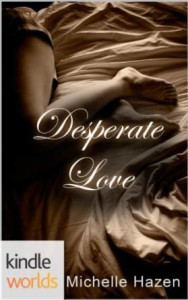 Only a few days after her transition, Elena has finally gathered enough courage to face her feelings for Damon. Now, Damon will be forced to weigh his chance at happiness against his loyalty to his brother and his choice will leave everyone reeling. The whole Mystic Falls gang will have to draw together to help as Damon and Elena struggle to translate their unruly passion for each other into a relationship stable enough to withstand the constant peril of life in Mystic Falls. But with a mysterious new threat in town, will they have time for their moment in the sun before everything falls apart?
Click here for Extras and Deleted Scenes to Desperate Love!
Book 2: Love Thy Enemy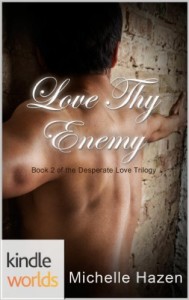 How do you live when your every instinct is to kill those you love the most?
The Gilberts are struggling to maintain a tenuous balance as Jeremy's Hunter urges grow stronger and Elena battles the overwhelming desires of a newly transitioned vampire. Damon is doing his best to teach Jeremy control and keep Elena safe from the brother she can't seem to learn to distrust. But when a new vampire hunter vows to turn Elena and Jeremy against each other, will Damon will be able to pull them all through unscathed?
Click here for Extras and Deleted Scenes to Love Thy Enemy! 
Book 3: The Price of Faith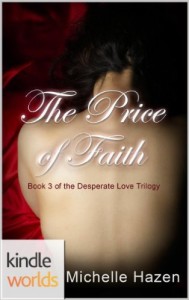 Damon's discovery about the Petrova doppelgangers has made him question everything, and he lashes out viciously in his grief. But Damon Salvatore is the least of Mystic Falls' problems when a very old and dangerous adversary comes to call with a deal for Elena, Jeremy, Caroline and Tyler that speaks to the best and worst in all of them. As the gang debates morality and breaks out some major firepower, Damon is forced to enact his most daring plan to date, gambling the lives of everyone he loves as the most exciting book of the trilogy comes to its thrilling conclusion.
**Huge thanks to the immensely talented Alfred DeVarona for my beautiful book covers!
Happily Ever After: Salvatore Style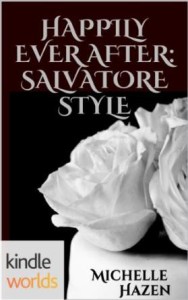 A Companion Novel to The Desperate Love Trilogy
This is a cute and comical look at life in the boarding house, where Damon/Elena and Stefan/Caroline are living happily ever after, along with their ragtag new extended family of ghosts and vampire hunters, bloodsuckers and humans. Join them for many sweet Damon and Elena moments, some never-before-seen Salvatore brothers' history, and lots of laughter in between. Especially after Caroline and Damon start a pranking war and the rest of the family gets caught in the middle of their increasingly bizarre shenanigans. Laugh out loud funny and guaranteed to leave a smile on your face, this story is for anyone who likes a little snark with their romance. **This book is a companion novel to The Desperate Love Trilogy but can also be read as a stand-alone story.**
Buy on Amazon.
*All these books are published with the permission of the creator of The Vampire Diaries, and royalties are shared with the original copyright holder.
Save
Save
Save
Save
Save