DESPERATE LOVE featured as a Standout Title!
Oh, so fun to see your favorite characters get some love! My book, Desperate Love, was featured by Kindle Worlds' blog as one of the standout titles in the Vampire Diaries World.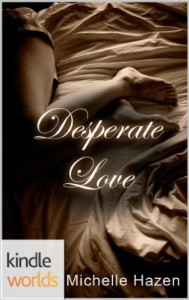 Almost better than the accolades was the company: the other two books featured were by LJ Smith (the actual author of the original Vampire Diaries books) and the incomparable C.L. Marlene, who happens to be both an incredible writer and my critique partner! I admit to being a little swoony at being included in such an illustrious list. Head on over to the blog and check it out for yourself!
http://blog.kindleworlds.com/post/110932698357/two-more-love-triangles-to-adore-the-kathleen